Smart Clouds are on a mission to build, grow and maintain loyal communities at every touchpoint. This means you can accomplish your business goals through digital marketing.
Identify your target audience
The first step in growing your business is to identify your target audience. Smart Cloud can help you research and understand your ideal customers, their needs, and how to reach them effectively.
Develop a strong brand identity
A strong brand identity can help differentiate your business from the competition and build customer loyalty. Smart Cloud can help you create a brand identity that resonates with your target audience and reflects your business's values.
Build a professional website
A professional website is essential for any business looking to grow and succeed in today's digital marketplace. Smart Cloud can help you build a custom website that is user-friendly, visually appealing, and optimized for search engines.
Develop a marketing strategy
A comprehensive marketing strategy can help you reach your target audience and grow your business. Smart Cloud can help you develop a marketing plan that includes a mix of digital and traditional marketing tactics tailored to your specific business goals.
Social media is a powerful tool for businesses to engage with their target audience and promote their products or services. Smart Cloud can help you develop and execute a social media strategy that drives engagement and generates leads.
Email marketing is an effective way to stay in touch with your customers and keep them informed about your business. Smart Cloud can help you develop and execute an email marketing strategy that delivers results.
Implement analytics and tracking
 Analytics and tracking tools can help you measure the effectiveness of your marketing efforts and make data-driven decisions to grow your business. Smart Cloud can help you implement analytics and tracking tools and interpret the data to drive results.
Continuously innovate and adapt
To stay ahead of the competition, businesses must continuously innovate and adapt to changing market conditions. Smart Cloud can help you stay up-to-date with the latest technology and marketing trends and make strategic decisions to keep your business growing.
We are Smart Clouds
We Help you Build your Dreams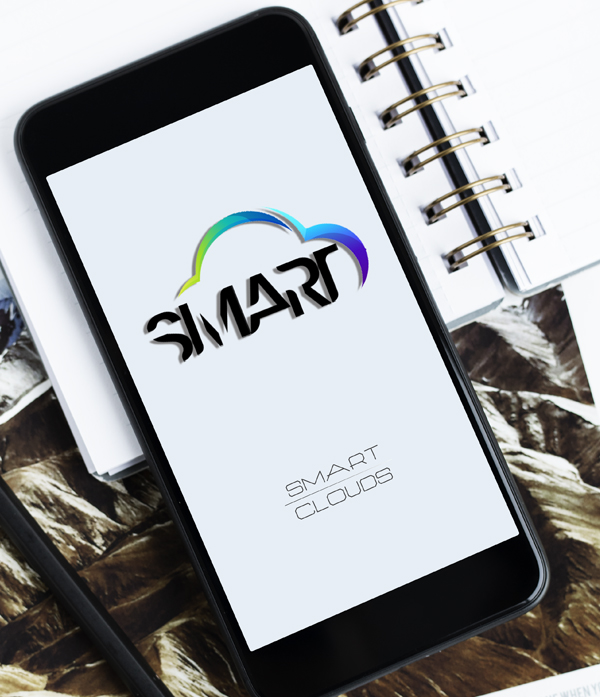 Smart Cloud is a leading web development and marketing solutions company that specializes in creating custom applications to meet the needs of businesses of all sizes. With a team of highly skilled and experienced professionals, Smart Cloud is dedicated to delivering exceptional results that help businesses grow and succeed in today's competitive marketplace.
At Smart Cloud, we understand the importance of staying ahead of the curve when it comes to technology and marketing strategies. That's why we continuously invest in the latest tools and resources to ensure that our clients receive the most innovative and effective solutions for their business needs.

"Smartclouds.co has been a game-changer for our business. Their cloud-based solutions have streamlined our operations and improved our efficiency. We no longer have to worry about managing our own servers, and their customer service team is always available to help with any issues we encounter. Highly recommended!"
Daniel Johnson

"I was hesitant to switch to a cloud-based system, but smartclouds.co made the transition seamless. Their platform is user-friendly and reliable, and the cost savings have been significant. I can't imagine going back to our old way of doing things. Thanks, smartclouds.co!"
Julia Michele

"Smartclouds.co has revolutionized our marketing efforts. Their advanced analytics and data management tools have given us the insights we need to make data-driven decisions and optimize our campaigns. Their platform is intuitive and easy to use, and their support team is always available to help us get the most out of it. We highly recommend smartclouds.co to any business looking to take their marketing to the next level."
Robert Green

"Smartclouds.co has transformed the way we work. Their platform has made collaboration and communication among our team members much easier, and the ability to access our data from anywhere has been a game-changer. Their solutions have given us the flexibility to work remotely, which has been essential during the pandemic. Thank you, smartclouds.co!"
Oliver Goodman